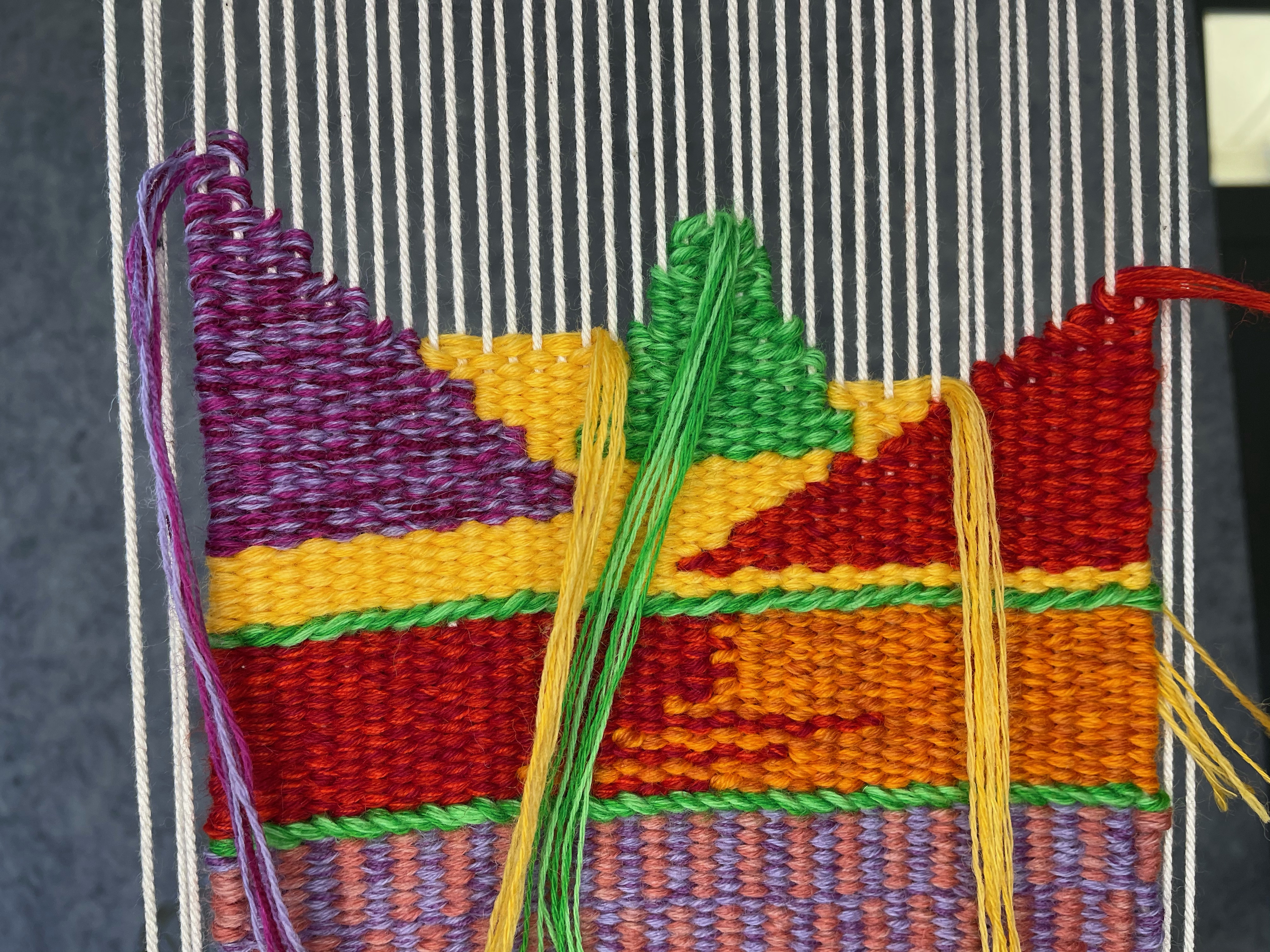 We weave the sampler together...
Join me in my Studio, for one-on-one tuition, where I start at the beginning, showing you the whole process from making your own frame loom, weaving your sampler, and finishing your weaving once cut from the loom. With 15 years experience and a professional practice, my aim is to inspire and equip you with techniques to create your own works of art in Woven Tapestry.
Wherever you are, I will support you along the way as you learn this rich and diverse medium.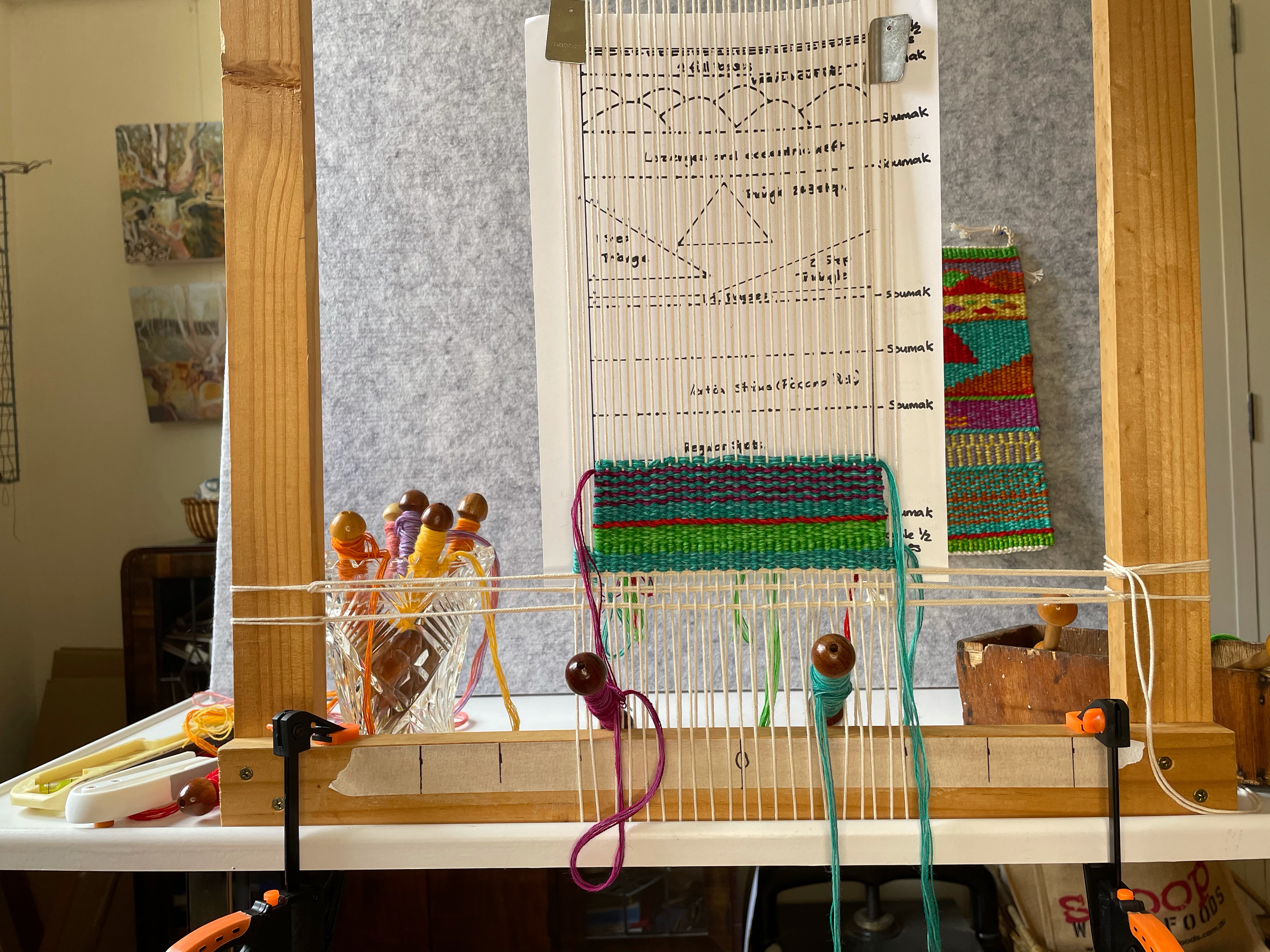 Learn how to make your loom and get weaving
With clear photography of each step in weaving your sampler, and close up videos of each new technique, shown from the front of the work, you will be able to grasp the concepts in a way that books simply can't offer.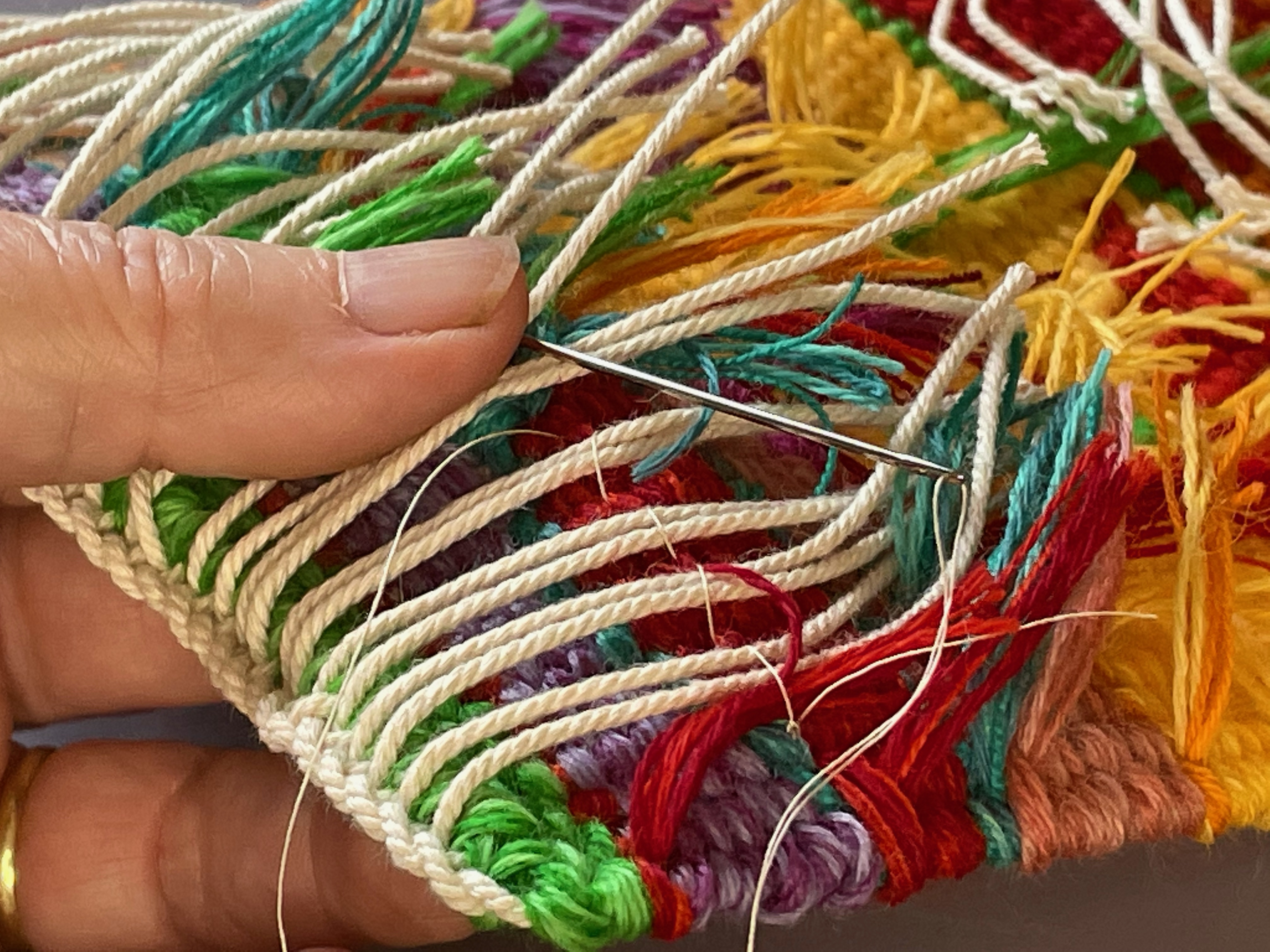 Finishing and displaying your first sampler
Once you have woven the sampler, next up is finishing and displaying your work. With photos , notes and videos along the way, you can give your work the finished look it deserves.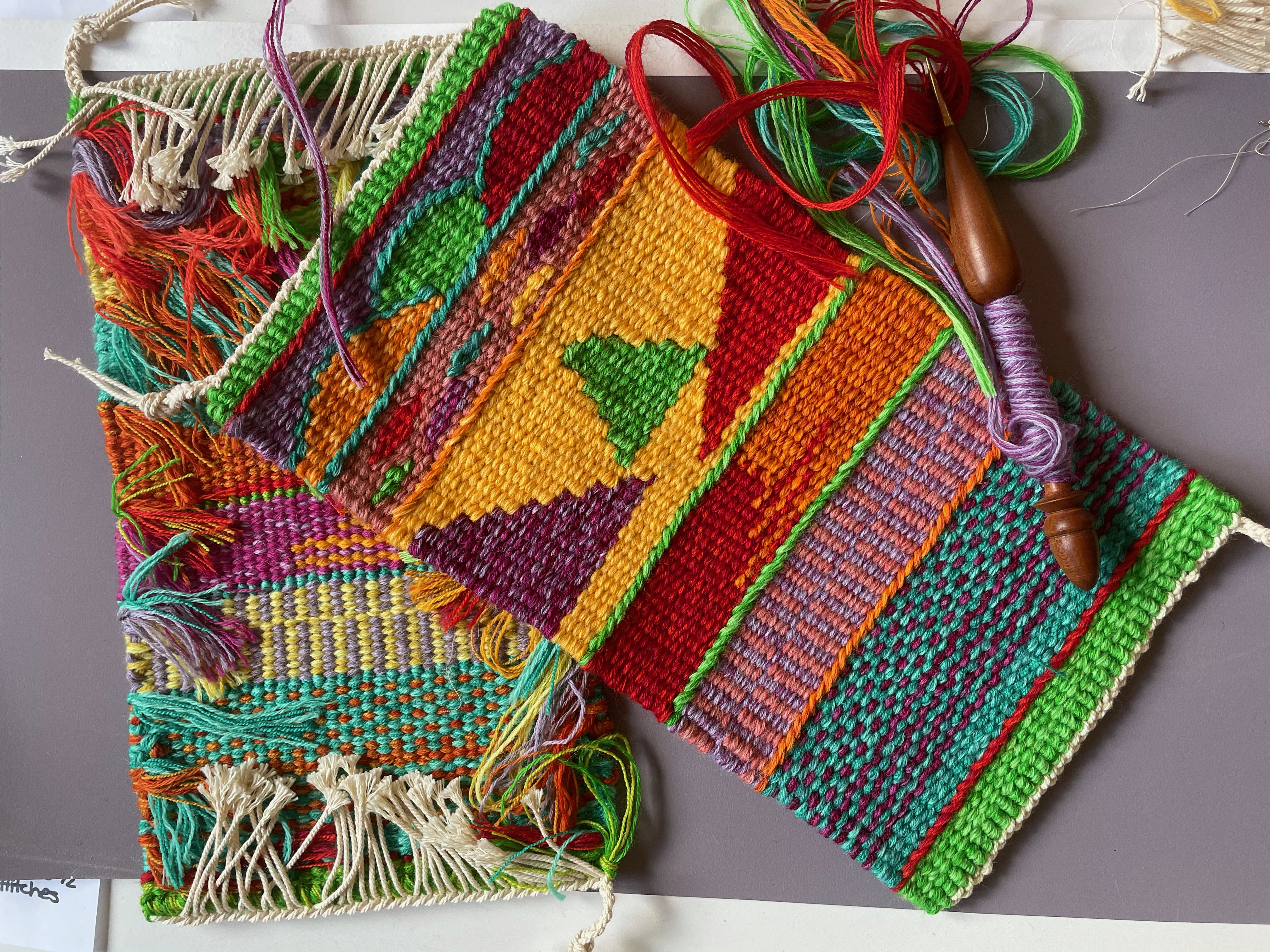 Join me in upcoming courses to build on this sampler and equip you to design and weave your own work. For the next sampler we will be exploring shapes and circles, blending and techniques to give you the tools to weave the designs you create.